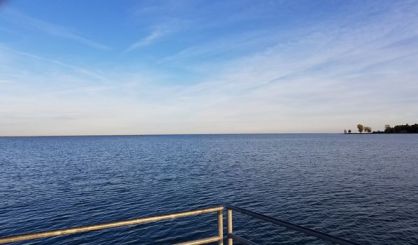 Michigan's senior US Senator Debbie Stabenow is pleased with the $1.3 trillion federal budget that got final approval from the Senate and signed by President Donald Trump last week. She says it has money to fight the Asian carp.
"I've been able to get language to strengthen certain actions of the Army Corps of Engineers regarding Asian carp," Stabenow said. "We're still dealing with Asian carp, and a number of things need to happen."
The spending plan passed the House on Thursday before the Senate approved it shortly after midnight on Friday to prevent a government shutdown. The budget also includes the full $300 million in funding for the Great Lakes Restoration Initiative, which had been sought by Michigan's entire congressional delegation. President Trump has twice attempted to greatly reduce that Great Lakes funding.