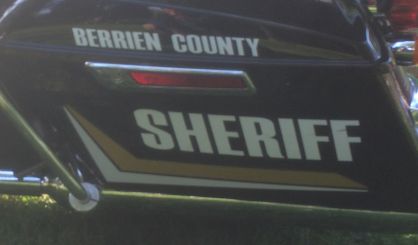 As threats shut down schools across southwest Michigan following last month's Parkland, Florida shootings, police want the culprits to know they're making a big mistake. Berrien County Sheriff Paul Bailey tells WSJM News someone who threatens a school faces real consequences if caught.
"They could go to jail if they're an adult 17 or older, or they could be taken to the juvenile center and lodged there," Bailey said.
And police do investigate each threat thoroughly. Sheriff Bailey says even a threat scrawled on a restroom wall is serious.
"It's scaring people, it's scaring the students, it's scaring the parents," Bailey said. "We're not going to tolerate it. We're going to do the best we can to investigate it and find out who wrote those threats on any bathroom wall or anywhere else in a school."
Bailey says the county prosecutor takes all reports of school threats very seriously, pursuing two cases so far. Since the Parkland incident, there have been threats at Berrien County schools in St. Joseph, Eau Claire, Bridgman, Watervliet, Benton Township, and Berrien Springs at Andrews University.