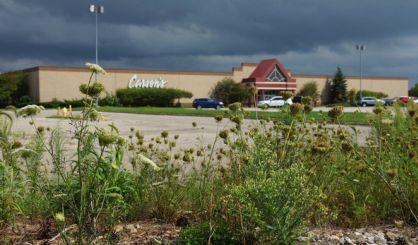 The Orchards Mall in Benton Township has paid its taxes, avoiding foreclosure for another year.
Berrien County Treasurer Bret Witkowski tells WSJM News the mall paid its 2015 property taxes on Monday. The tax owed was about $275,000. Now that they've paid, the mall's owners have a break for the next year or so, although they still owe the 2016 and 2017 taxes. That amounts to about $325,000.
Witkowski previously told us he was not going to allow the mall to enter a payment plan due to how the place is managed. Witkowski's office typically will allow a payment plan for any property owner behind on their taxes and facing foreclosure.
The deadline to pay 2015 property taxes or face foreclosure is the end of Monday, April 2. Heading into Monday afternoon, Witkowski told us there about about 660 property owners still behind, and his office had nearly 800 in payment plans.
Another property facing possible foreclosure was the infamous tarp house on Niles Avenue and Hoyt Street in St. Joseph. Witkowski tells us its owner has paid up, meaning foreclosure is off the table for another year. Meanwhile, the city if St. Joseph continues to push for the dilapidated home's demolition. That matter remains caught up in court.