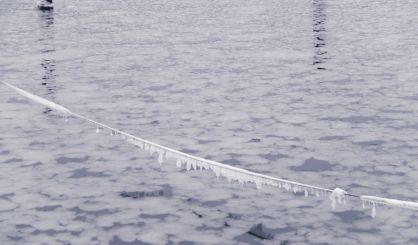 Ice breaking operations are continuing on the St. Mary's River in the eastern Upper Peninsula. That's because of an ice jam at Rock Cut. Lieutenant Sean Murphy is with the Coast Guard Sector Sault Ste. Marie. He spoke with Michigan News Network about the ice breaking operations.
"Our cutters are trying to break up ice, trying to create some space to allow the ice to flow, and unfortunately, the Neebish Island Ferry hasn't run since Friday," Murphy said.
Murphy says the ice jam occurred after a warm up last week. Murphy says the ferry isn't made to go through the ice, while freighters can get through it.