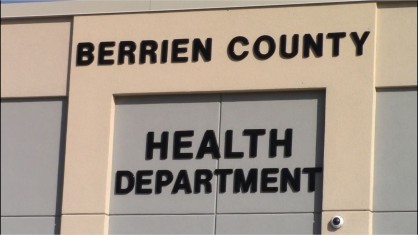 Local police have been honored by the Berrien County Health Department with its 2018 Friend of Public Health Award. Spokesperson Gillian Conrad tells WSJM News the award is given each year to an individual or organization that has advanced public health. Police were picked this year because of all their efforts to fight the opioid epidemic. Conrad tells us police in Berrien County have been at the forefront when it comes to including anti-overdose medications in their equipment.
"Treating that life with such value, that it's worth being saved, is really amazing, and we're so grateful that we have law enforcement agencies here in Berrien County that are progressive and thinking about these issues of addiction and mental health with more of a public health approach," Conrad said.
At a ceremony this month, the Friend of Public Health Award was presented to Berrien County Sheriff Paul Bailey and Michigan State Police Lieutenant Mike Dawson on behalf of the county's law enforcement community. Conrad tells us the opioid epidemic is one of the biggest health problems facing the nation.