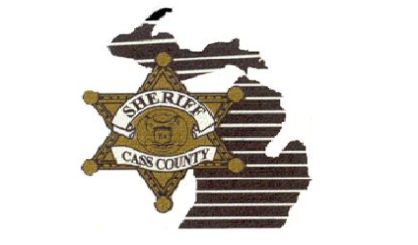 The Cass County Sheriff's Department is investigating a crash involving four vehicles that occurred early Saturday morning.
The sheriff's department tells us the crash happened around 4:15 a.m. on M-60 near Reum Road in Milton Township.
A vehicle driven by a 43-year-old South Bend man was going the wrong way northbound in the southbound lane of M-60 when it struck a box truck driven by a 23-year-old Kalamazoo woman. Her truck turned into the median and overturned. She was not hurt.
A second truck, driven by a 59-year-old Cassopolis man, was then struck by the wrong-way driver and went off the roadway and overturned. Its driver was also unhurt.
Then, a third vehicle driven by a 28-year-old Granger man in the northbound lane was forced into the median by one of the trucks that had been hit. The third vehicle's driver was not hurt.
The driver of the wrong-way vehicle was injured and taken to South Bend Memorial Hospital. He is expected to recover. Police believe alcohol was a factor in the crash.