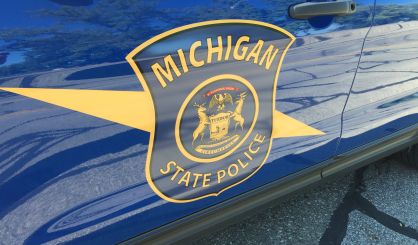 You can expect to see more Michigan State Police troopers on patrol on I-94 this spring and summer, all the way from the Indiana border to Wayne County. As traffic crashes on I-94 went up last year, MSP Fifth District Commander Captain Kyle Bowman told Michigan News Network this week they'll be looking for distracted driving, aggressive driving , and drivers who follow too closely.
"Some accidents when people are getting tickets from troopers or other law enforcement professionals, they're talking about how they shouldn't get a ticket because the car in front of them stopped, and they didn't get a chance to stop," Bowman said. "Well, the law actually requires people to maintain control of their vehicles at all times, meaning you need to allow distance."
Crashes on I-94 were up 7% last year. Crashes involving commercial vehicles were up 10%.