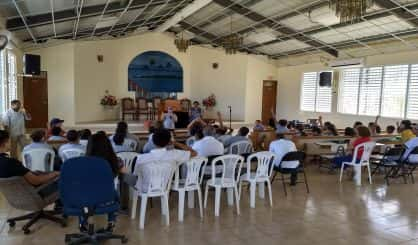 A group of 20 Andrews University faculty, staff, students, and graduates have returned from a trip to Puerto Rico to help provide mental health services there following Hurricane Maria. Andrews Associate Professor of Psychology Melissa Ponce-Rodas tells WSJM News following natural disasters, mental health issues do arise.
"Quite a few people do begin to suffer," Ponce-Rodas said. "We see higher levels of depression, anxiety, suicidality."
Rodas tells us the Andrews visitors talked with people of all ages about anxiety and depression following the hurricane. She says the island is far from recovered.
"Most people at this point have intermittent power and water," Ponce-Rodas said. "Outages are still more common than they were before the hurricane."
Rodas tells us people will experience regular outages of about 24 hours, and many have bad memories of the hurricane hitting. Her team spent March 15 through the 25th on the island and is thinking of going back in October. It's started a crowdfunding campaign to hopefully help.