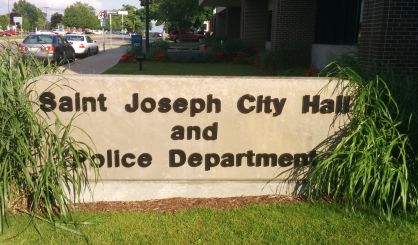 St. Joseph City Commissioners are making their commitment to sustainability official. At this week's meeting, the commission approved a resolution to pursue bronze certification from Michigan Green Communities. Commissioner Peggy Getty tells WSJM News she and Commissioner Laura Goos looked into it and realized the city was already doing many of the things to get bronze status.
"It's looking at the replacement of the bulbs to more efficient light bulbs, trying to improve our recycling, the amount of waste that's recycles, the water fountains that provide refills for bottles," Getty said. "All of these little things that add up."
Getty told us the city public works department staff deserves most of the credit. As part of getting Green Communities bronze status, the city earns a logo to display on its website and in print materials, which Getty said could make for better marketing. The program does not cost anything.