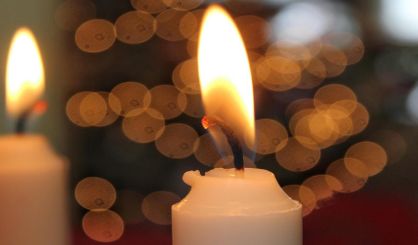 A candlelight vigil will be held this week in St. Joseph to remember the victims of unsolved murders in Benton Harbor. Lisa Gorman with Freedom Life Church in Benton Harbor tells WSJM News she's worked with many people who have been personally affected by the crimes. The idea for a vigil came after hearing so many stories she says she's heard.
"'I have a sister, I have a father, I have an uncle, I have a son, I have a brother whose case has not been solved,'" Gorman said.
Gorman tells us she hopes people will come to the vigil with their candles this Thursday to honor those victims.
"My whole thing is to make sure they are not forgotten," Gorman said. "So this is just the first phase of remembering and trying to find reconciliation and justice."
As part of the vigil, attendees will walk the last known path of Eric McGinnis, a 16-year-old from Benton Harbor found dead in 1991. Thursday's vigil will be at 9 p.m. on Elm and State Street in St. Joseph. Everyone who attends should bring a candle.