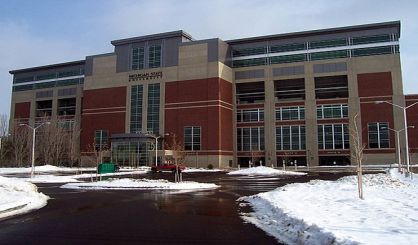 Michigan State University interim president John Engler is catching some heat from survivors of Larry Nassar's sexual assaults for a remark at the state Capitol on Thursday. When asked where MSU was going to get the $500 million for the settlement with over 300 women and girls, he said they're hoping "to find a leprechaun." Engler quickly pivoted and said the university has not made any decisions yet on tuition increases, noting he answered that twice while meeting with lawmakers. The leprechaun comment isn't sitting well with some. Nassar abuse survivor Morgan McCaul tells a Grand Rapids TV station Engler made a mockery of the settlement, and called it "immature" and "not what I'd want as the face of my university."
Michigan House Speaker Tom Leonard says there is no chance MSU will get any extra money from the state Legislature to help make the settlement payments.
"I don't know how a university with a larger rainy day fund than we have could ask us to chip in, especially when they created the problem," Leonard said at the Capitol after a meeting with Engler.
Engler says this year's incoming freshman won't have their tuition go up, but sophomores, juniors and seniors might get hit by a tuition hike to find settlement money. Lawmakers are telling him that's a bad idea as well.