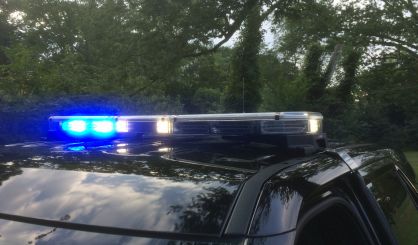 Two men who overdosed on heroin in Kalamazoo County are alive thanks to quick thinking by the sheriff this week. Kalamazoo County Sheriff Richard Fuller tells us he was grabbing food from his favorite restaurant on Tuesday when he noticed a car running next to him with and the driver slumped over the wheel and drooling. The passenger was in the process of injecting himself in the stomach. Fuller called dispatch, and he and a deputy were able to administer Narcan to the two men.
"It comes around to the fact that we don't feel that we're able to save these lives until people are actually no longer addicted to these drugs," Fuller said.
Narcan — or, Naloxone — is a drug that undoes an opioid overdose and gets someone breathing again. Fuller says the passenger in this incident had Narcan administered just last week.