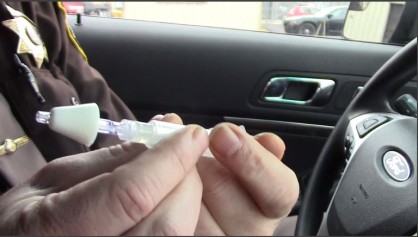 Michigan residents are being reminded of the state's standing order on anti-overdose drug naloxone. Michigan Department of Health and Human Services spokesperson Lynn Sutfin tells WSJM News the order was issued in May of last year, making it possible for anyone to get their hands on doses of naloxone.
"We want those are at risk of an opioid overdose to have this, or a loved one, a family member who is involved with somebody who is at risk for an overdose to have naloxone on hand and potentially save their life," Sutfin said.
The state's standing order allows registered pharmacies to dispense naloxone to those at risk of an opioid-related overdose, as well as family members, friends and others who may be able to help. Sutfin tells us the more people with access to the drug, the better. You can find out more about the state's standing order right here. Also, here is a map of participating pharmacies.