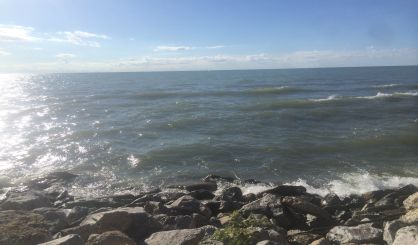 The Michigan Department of Health and Human Services is reminding boaters of a danger on the water that many might forget. Spokesperson Lynn Sutfin tells WSJM News boat generators often create carbon monoxide. She says every boat should have a carbon monoxide detector.
"You're maybe idling along, just kind of hanging out or swimming, and maybe the generator on the boat or something is still running," Sutfin said. "There is a danger it can build up, and obviously, it has happened, and we just want people to be aware of this."
Sutfin tells us a boat carbon monoxide detector is different from a house unit. You have to get the boat variety at a marine store, and they run around $60 to $120. Sutfin advises boaters not to idle for too long, not to block exhaust outlets, and not to swim near engine exhaust vents.