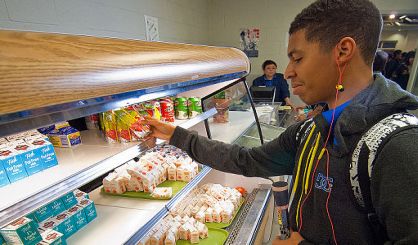 Covert Public Schools has announced the sponsorship of the Summer Food Service for Children. Free meals will be made available to children 18 years of age and under or those up to 26 years of age who are enrolled in an educational program for the disabled that's recognized by a state or local education agency. Covert's Director of Communications Brittany Millan spoke with WSJM News about the program.
"Meals will be provided without regard to race, color, national origin, age, sex, or disability," Millan said.
Meet Up and Eat Up will be held at the Covert Public Schools on M-140, June 25th through August 2nd with the exception of July 2nd through July 5th for the Independence Day Holiday. Meals will be served Monday through Thursday with breakfast 8 to 8:30 and lunch from Noon to 12:30.