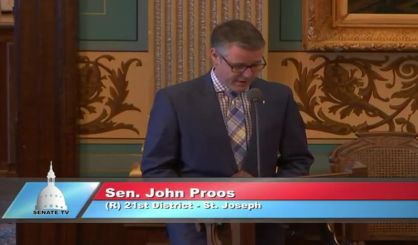 The latest Michigan corrections and judiciary budgets are being praised by state Senator John Proos. He tells WSJM News the new spending plans focus on protecting public safety and improving efficiency by continuing programs designed to reduce recidivism. He likes a new one included in the House budget for corrections.
"One of the really innovative programs that we've created in this next budget is a partnership with the Michigan Restaurant Association." Proos said. "The prisoners themselves will participate in the food service process."
Proos tells us that program will have inmates running the food service parts of their prisons so they can get training in restaurant work. He also tells us the Senate judiciary budget is a 1.3% increase over the last year, including money for technology upgrades, problem-solving courts, and the Swift and Sure Sanctioning Program.