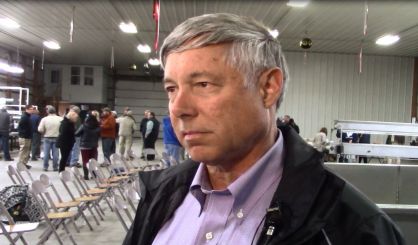 Congressman Fred Upton continues to speak out against the tariff increases on steel and aluminum from Canada, Mexico and the European Union announced by President Trump. He says while Presidents have the authority to take that action, it's especially unfair to impose the tariff on Canada.
"They're part of what we call 'five eyes,' that's five countries, the UK, Canada, New Zealand, and Australia with the United States sharing every bit of intelligence gathering from around the world," said Upton. "Last I knew, Canada was one of our best friends, particularly on national security issues. They send their troops with ours on every mission you can think of."
President Trump is slapping a 25% tariff on steel and 10% tariff on aluminum imports from Canada, Mexico and the EU. Mexico and the EU are taking their case to the World Trade Organization, arguing the tariffs are in violation of WTO rules.
Upton adds said Michigan does more business with Canada than the other 49 states, and the tariffs are going to cost Americans in the long run. He says most Republicans in the U.S. House are opposed to what's being done.