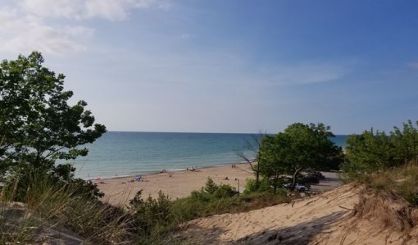 If you're an amateur photographer, the U.S. Army Corps of Engineers is inviting you to enter a photography contest it's holding. Corps Ranger Michelle Briggs of the Detroit District tells WSJM News they'll soon take entries for a photo contest showing off the Soo Locks, the Duluth Ship Canal, or from a Corps pier, breakwater, or federal harbor on the Great Lakes. She says they've held the contest each year since 2016.
"There are a lot of pictures that come in about shipping, there are some beautiful landscapes with breakwaters in them," Briggs said. "Basically, we're kind of interested to see what other people consider valuable."
Briggs tells us only amateur photographers are eligible. The top three vote getters on Facebook will get a plaque, while the top 12 vote-getters will have their photo featured in an Army Corps downloadable calendar. The deadline to submit us June 17, and you can find the rules and how to enter right here. Remember — both piers in St. Joseph are owned by the Army Corps.