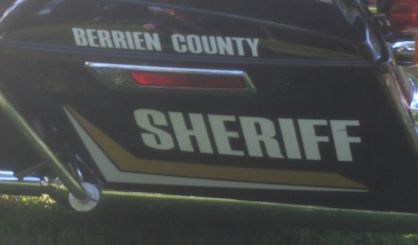 The Berrien County Sheriff's Department is the recipient of a couple of awards from Assisted Patrol, a company that makes police equipment. Chief Deputy Robert Boyce tells us the sheriff's department submitted some ideas for a contest seeking new law enforcement investigative techniques.
"We utilized some of their equipment and modern technology to assist our detectives in locating and apprehending individuals involved in some criminal activity here in Berrien County," Boyce said.
The Berrien County Sheriff's Department won the first and third place prizes in the national contest. Boyce couldn't tell us more about its submissions, though, because the information could be helpful to criminals. For its prizes, the Berrien County Sheriff's Department won a total of $850 to be donated to a charity. It chose MI-COPS, or Michigan Concerns of Police Survivors. That's a group that helps the families of police officers killed in the line of duty.