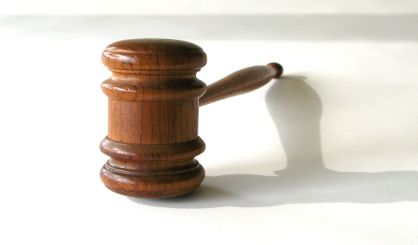 From the Associated Press — A Michigan man who was under the influence of drugs when he plowed into bicyclists, killing five, has been sentenced to at least 40 years in prison. Charles Pickett Jr. apologized Monday and said he would give his own life for
the people who were killed and injured. But a judge called his plea "woefully inadequate." Pickett last month was convicted of second-degree murder. In 2016, he slammed into a pack of bicyclists on a rural road in Kalamazoo County's Cooper Township,
about 140 miles (210 kilometers) west of Detroit. There's no dispute that he had swallowed painkillers and other drugs before
driving his pickup truck. But his lawyers argued that murder charges were excessive. The 52-year-old Pickett will be eligible for parole after decades in prison.