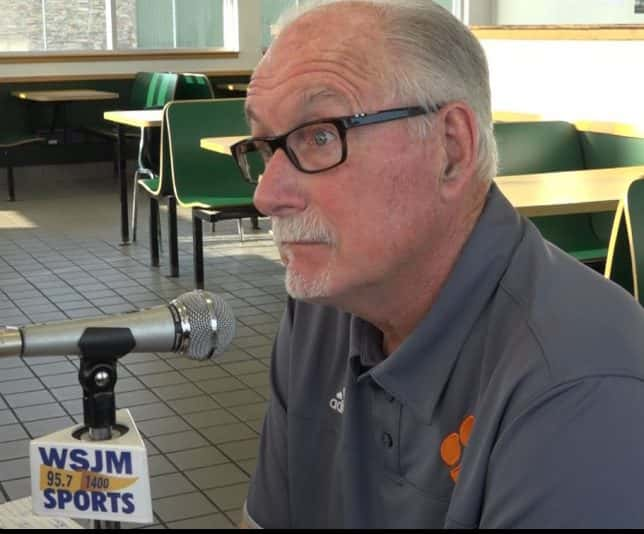 Elliot Uzelac has had enough with the turmoil in Benton Harbor schools. He resigned as head football coach Friday with a terse letter to the school board. Uzelac cited the forced resignation of athletic director Tray Crusciel, false accusations by board trustee Lisa Gulley about Crusciel and the football program at board meetings, and Gulley's actions leading to the resignation of assistant football coach Jerry Diorio. There were also a slew of academic issues that he says have come to light.
"When we did a grade check on our student athletes, the football players, we found all of these massive amounts of absences and credit recovery things, and then my mind started spinning around because I couldn't believe that we were doing this poorly," Uzelac told WSJM Sports' Phil McDonald. "It really upset me, because our student body deserves the opportunity for a quality education."
Uzelac says he discovered in checking on the academics of his football players that 71% of all students were in "credit recovery," which means they failed a class and were working to make up the credit. He says that is unheard of, and adds there are far too few qualified teachers in the district.
"We have stacking of classes, we don't have teachers in rooms, we're short six teachers almost every single day," says Uzelac. "Yet, they test them like the class was there the whole year, normally."
He said in his resignation letter that as of May 17, there were 1,116 "F" grades recorded for the entire student body, which is almost an average of three failing grades per student. Uzelac said when he questioned her about it, acting superintendent Patricia Robinson was unaware of that, along with the school board and the guidance counselors. The full interview is available as a podcast on WSJMSports.com.