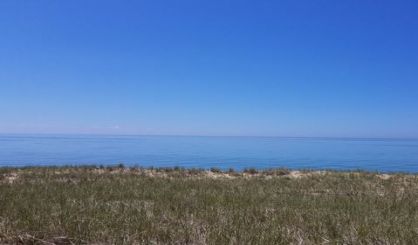 The Berrien County Health Department is putting the word out to residents about how they can tell if the water at local beaches is healthy to swim in this summer. Spokesperson Gillian Conrad tells WSJM News the department tests 14 beaches each week for E. coli, and Lions Park Beach in St. Joseph early this month came up with elevated levels.
"We had a lot of rain last weekend," Conrad said. "We had a lot of storms, and it is very normal for there to be a lot of turnover in the water. It's churning where there's choppy waves. We have the wind and the weather that causes things to stir up.
Lions Park Beach is now back to normal. Conrad says you can stay on top of which beaches are closed at any given time at a Michigan Department of Environmental Quality site called the Michigan Beach Guard. You can find it right here.