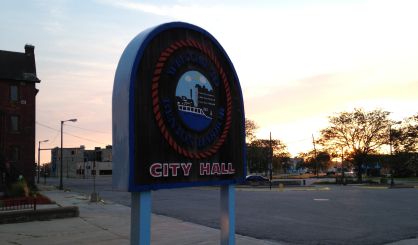 Benton Harbor City Commissioners have approved the 2018-2019 budget, sending the city into the next fiscal year with a surplus of about $22,000. At Monday's meeting, City Manager Darwin Watson said the spending plan anticipates a little more than $7.9 million in revenue and just under that in expenditures. He noted pensions remain a major expense.
"We pay out roughly $2 million a year to our pensioners," Watson said.
Watson said it's an obligation to meet those pensions, adding the system has fewer people paying in and more receiving lately.
"Going forward, that is something that the city and all cities throughout the state of Michigan, a lot of them, are conscientious about because it is something that you're cutting back, and it's very similar to Social Security," Watson said.
Watson said about $1 million is anticipated in the coming year due to the new city income tax. That's a conservative estimate because there are those who have not begun contributing and the cost of administration to consider. Commissioners approved the budget after including a little extra for their own professional development.