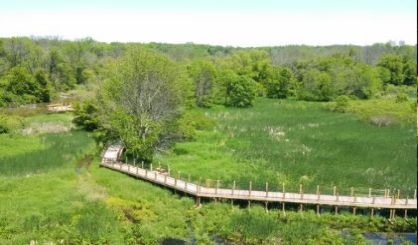 Some new improvements have been made to Galien River County Park, thanks to the Pokagon Fund. Berrien County Parks Director Brian Bailey tells WSJM News work to fix up the parking lot was completed last week.
"Our friends at the Pokagon Fund gifted us with about a $50,000 grant, and we were able to asphalt the existing parking area," Bailey said. "We're also going to do some stump removal at the front entrance and clean that up a bit and so some landscaping over there with the Pokagon Fund dollars."
Bailey says there are now painted lines to mark off parking spaces at the New Buffalo Township park. He says the Pokagon Fund has been instrumental in developing Galien River County Park, noting it paid for the first park master plan back in 2008. He tells us the next goal is to get some vault restrooms and possibly a nature center at the park.