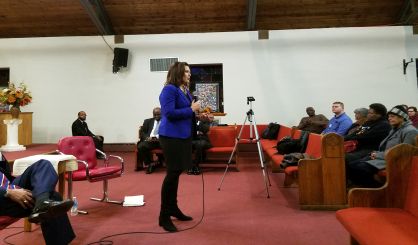 Gretchen Whitmer has snagged some key endorsements in her run for governor. She told Michigan News Network on Monday Macomb County Sheriff Anthony Wickersham, Macomb County Prosecutor Eric Smith, and Macomb County Executive Mark Hackel have chosen to back her as she seeks the Democratic nomination to run for governor.
"They are great leaders in an important part of our state," Whitmer said.
Whitmer added roads and schools are two of the biggest issues she's focusing on. She's been struggling in the polls, trailing behind Shri Thanedar.