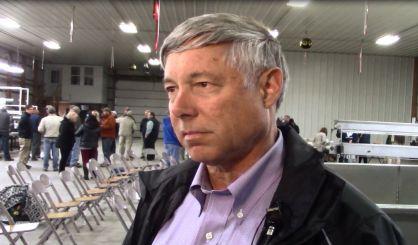 Action on immigration reform is likely this Thursday in the U.S. House. So says Congressman Fred Upton, who issued a statement this week in opposition to the Trump administration policy of separating detained illegal immigrants from their children at the border. Upton told WSJM News he wants the practice ended.
"It's just an awful scene," Upton said. "It's revolting to say the least."
Upton tells us action is coming on immigration reform, partly as the result of a discharge petition he and others have promoted to force House Speaker Paul Ryan to allow an immigration vote. There's also a separate plan to specifically put a stop to the separation policy that's caused so much commotion this week.
"It will actually deny funds for spending money on separating kids," Upton said.
As far as legislation this Thursday, Upton says there will be two competing bills. He's pushing for one that will include a prohibition on the zero tolerance policy. He expects more details in the next couple of days.