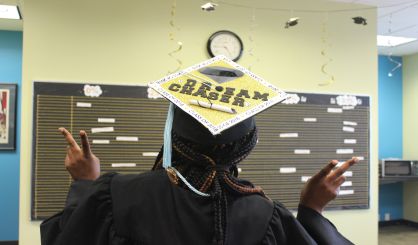 The Bridge Academy at Kinexus has celebrated the graduation of another 24 students. Kinexus Director of Youth Services Zachary Vaughn tells WSJM News the Bridge Academy helps students ages 16 to 19 either finish high school or get their GEDs while learning vocational skills in areas like hospitality, construction, and manufacturing. Moving forward, Kinexus continues to work with the students.
"A lot of the work and a lot of the follow-up is in partnership with Kinexus and so we want to make sure that our participants receive the follow-up resources that they deserve so they can go out there and be successful int he workplace," Vaughn said.
More than 150 people attended the latest graduation of students on Tuesday at the Inn at Harbor Shores. Kinexus will start to take the next crop of registrations in July. Anyone who wants to find out more can contact Kinexus.