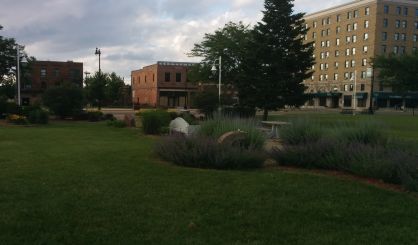 This past Wednesday brought the re-opening of the Benton Harbor Farmers Market. Held by the Berrien County Health Department, the market is intended to give Benton Harbor residents a place to purchase fresh fruits and veggies, says spokesperson Gillian Conrad.
"Benton Harbor, we call it a food desert, and that's mainly because there is no full service grocery store within the city limits," Conrad said.
Conrad tells us you can scoop up fresh produce from local growers, along with jellies, honey, and pastries.
"We see several thousand people throughout the course of the summer," Conrad said. "We're always looking to grow the market/. There are no vendor fees to participate."
The Benton Harbor Farmers Market accepts food assistance cards. Conrad tells us the market will be open each Wednesday this summer at City Center Park from 10 a.m. to 4 p.m. You can find out more at its Facebook page.