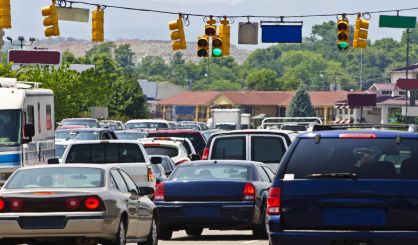 A lot of us are planning a trip for the upcoming Independence Day weekend. Triple-A Michigan is projecting an increase of 5.5% in the number of people going on vacation, with that number at almost 1.6 million people. Spokeswoman Susan Hiltz says it's the highest travel projection for July 4th since they began tracking it 18 years ago.
"It's great news for the state of Michigan, great news for tourism," Hiltz said.
A record-breaking 1.4 million are planning to drive, and people going away on trains, buses and cruise ships is also up by almost 6% from last year. In addition to strong economic variables, the expected increase in travelers this year is helped by Independence Day falling on a Wednesday, giving travelers more flexibility to schedule a trip the weekend before or after the holiday. The Independence Day holiday period is defined as Tuesday, July 3 to Sunday, July 8.