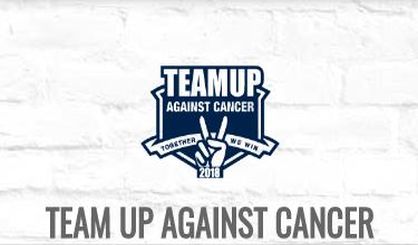 The St. Joseph High School football team is going to team up to fight cancer this year, and there are ways you can help. The Team Up Against Cancer campaign's Regina Ciaravino tells WSJM News the Bears will use a September 24 game to raise money for the Marie Yeager Cancer Center and Berrien County Cancer Services.
"The school has graciously allowed us to do a variety of things," Ciaravino said. "One of them is to do a survivor walk during pre-game. Then at the end of the evening, we will be forming a memory ribbon on the field."
Profits from concessions will also go to the two charities. You can help the fundraiser now by buying a shirt they are selling ahead of the fall football match. They're also selling jerseys. In the past two years, Team Up Against Cancer has raised more than $22,000 for the two charities. You can find out more at the Facebook page of Team Up Against Cancer.