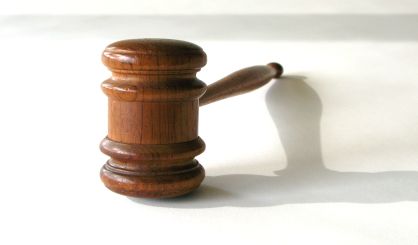 The US Supreme Court says government workers can't be forced to contribute to labor unions that represent them in collective bargaining, dealing a serious financial blow to organized labor. The justices are scrapping a 41-year-old decision in the Abood v. Detroit Board of Education case that had allowed states to require that public employees pay some fees to unions that represent them, even if the workers choose not to join. Illinois state worker Mark Janus sued to overturn the decades-old ruling, saying his $45 a month fee to AFSCME violated his First Amendment rights under the constitution.
"It will not affect the collective bargaining. Unions will have that continued right," Janus said after the ruling. "It's just that the worker now has the ability to make his own decision, or her decision. And that's why I brought this case."
The 5-4 decision Wednesday fulfills a longtime wish of conservatives to get rid of the so-called fair share fees that non-members pay to unions in roughly two dozen states. AFSCME Council 25's Steve Rzepta tells WSJM News they anticipated the ruling and notes union membership in Michigan grew substantially in 2017 despite being a right-to-work state.
"We've gone through a lot of tough crap before and we've come out ahead, and we're confident we're going to keep working as hard as we possibly can to make sure people have a chance at the American dream here in Michigan," said Rzepta.
Michigan AFL-CIO President Ron Bieber calls it a "shame" that billionaires and corporate special interests "manipulated the Supreme Court to further their harmful agenda." In a statement, he goes on to say Michigan unions have faced attacks in the bast and "have weathered the storm well," adding Michigan added 52,000 new union members in 2017.
Michigan Attorney General Bill Schuette also put out a statement saying the ruling determined "that workers have the right to make decisions for themselves, and the right to determine whether or not they contribute to a public sector union."
Calls made by WSJM News to the Attorney General's office for further comment have not been returned.
This story has been updated to add the comments from AFSCME's Steve Rzepta.
The Associated Press contributed to this report.