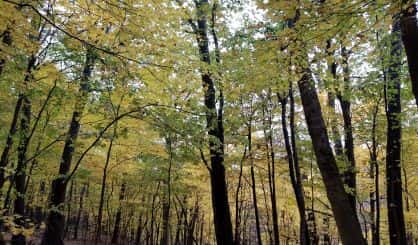 The number of bats in Michigan testing positive for rabies has increased, according the Michigan Department of Health and Human Services. Spokesperson Lynn Sutfin spoke with Michigan News Network about the outbreak.
"As of the 28th of June, our laboratories had identified rabies in 22 bats and two skunks," Sutfin said. "Last year at this time, we only had nine."
Michigan local health departments experience an increase in calls from citizens about bat encounters during the warm weather months between May and September. During this time, bats are more active, searching for food and rearing their young. Sutfin advises you to avoid contact with wild animals and take steps to protect yourself. For more information go to Michigan.gov/rabies.