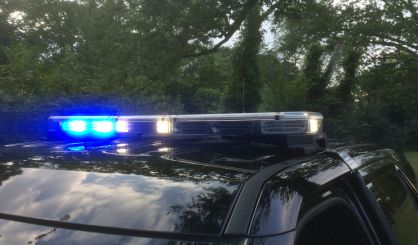 A former officer with the Benton Harbor Department of Public Safety has been charged for actions during a police chase in May.
The Berrien County Prosecutor's Office tells us that on May 10, 51-year-old Patrol Officer Steven Johnson ran over a man who was trying to escape police during a traffic stop in Benton Harbor. The man, 25-year-old Ronald Glover, Jr., survived and was subdued by officers before being taken to Lakeland in St. Joseph for treatment. Glover was riding a motorcycle without a headlight, and refused to talk to police before fleeing. He was on parole and later plead guilty to Resisting and Obstructing a Police Officer as well as Possession of Marijuana with Intent to Deliver.
An independent investigation was conducted by Michigan State Police at the request of Benton Harbor Public Safety Director Dan McGinnis. Following the investigation, Johnson is alleged to have run over Glover on purpose, resulting in a charge of Assault With a Dangerous Weapon. Johnson has since been fired from the Department of Public Safety. He was arraigned Wednesday, with a personal recognizance bail of $1,500. He faces up to 4 years in jail if convicted.