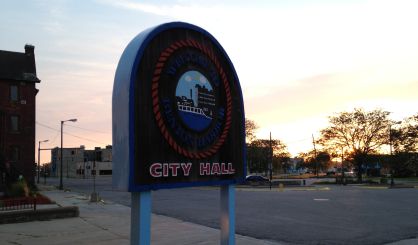 Benton Harbor City Commissioners have voted to put the community's trash collector on notice. At Monday's meeting, they talked at length about how to correct problems reported with the service provided by We-Cycle Industrial Sanitation since the company was hired last year. Those problems include a lack of trash cans for residents and rude workers. The commission considered a resolution to send a 60-day contract termination notice to We-Cycle. Commissioner Ruthie Haralson spoke at Monday's meeting.
"We've got to show the citizens that we're there for them, and not make a decision on our own because they pay their taxes, they pay their water bills, and they want to see something done," Haralson said.
Some commissioners felt We-Cycle should be given time to correct the issues given early contract complications. In the end, the commission voted to send We-Cycle notice it has 30 days to cure its deficiencies. Otherwise, the city will seek a new hauler.