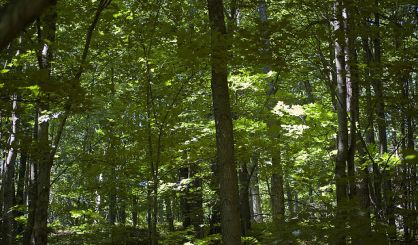 There will be an invasive species tour along the John and Dede Howard Recreation Trail in St. Joseph this week. The Below-the-Bluff Neighborhood Association has invited the Berrien Conservation District's Jared Harmon to lead the walk so locals can see for themselves some plant invaders that have made it to southwest Michigan. Harmon spoke with WSJM News about the tour.
"They learn a lot better when you actually see it out in the field," Harmon said. "I've done a lot of Power Point presentations, but unless you actually get to see the plant and see the different signs that I'm talking about for looking for invasives, it's much better to do it out in the woods."
Harmon will point out different invasive plants along the trail and discuss ways invasive species are fought. The tour will start at 2:30 p.m. Friday at the Howard Family Trail parking lot on Highland Avenue, and last about an hour and a half. Anyone who wants to take part can just show up.