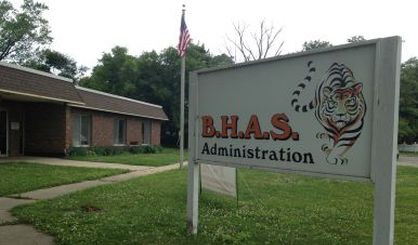 The new CEO of the Benton Harbor Area Schools says his installation at the helm of the district is in effect a state takeover. Dr. Robert Herrera spoke to our partners at WNDU NewsCenter 16 about his role.
"This reform effort is going to be mostly guided and directed by the state through me in terms of how we bring the district back about. I'm fairly certain things will be much different at the end of three years," Herrera said. He adds he has a five-year deadline from the state to get things in order academically and financially.
"Certainly hoping it's more at the level where Lansing will then extend the partnership agreement and allow the district to continue to move forward and actually even return the governance of the district back to the community," Herrera said. The Benton Harbor school board ceded most of their authority when they voted to hire Herrera earlier this month. He was brought in to replace Dr. Shelly Walker, who was fired earlier this year.