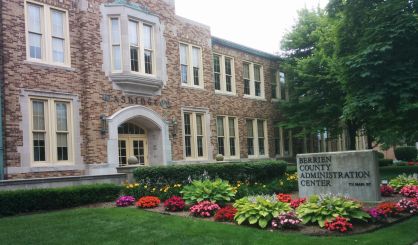 The task of finding a new chief public defender for Berrien County is one the county commission hopes to complete soon. Berrien County Chief Public Defender Carl Macpherson will be stepping down July 31 after leading that office since its creation in 2015. Berrien County Board of Commissioners Chair John Hinkelman tells WSJM News the search is on.
"The position has been posted now for I believe three weeks," Hinkelman said. "We have one candidate at this point in time, and so the committee is going to meet to find out of they would like to extend that or if they would like to offer an interview. They'll have that dialogue afterward, and we'll see what they say."
Hinkelman says the county commission is pleased with the job Macpherson has done, telling us the chief public defender is passionate about the need for his office. Hinkelman just hopes the state will come up with a way to help counties pay for their indigent defense offices.