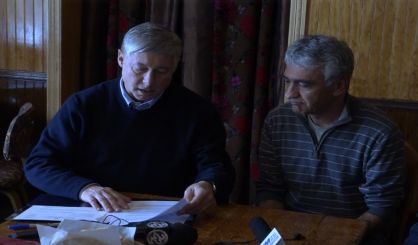 Congressman Fred Upton expects Ibrahim Parlak may seek U.S. citizenship now that a federal immigration judge has allowed him to avoid deportation. The judge last week approved Parlak's application for deferral of removal under the Convention Against Torture, meaning he won't be deported to Turkey. Upton tells WSJM News the U.S. Department of Homeland Security can appeal, but he's not sure it will.
"My sense is that when the dust settles here, again he will attempt to be a U.S. citizen and go through the normal process," Upton said. "His daughter is a U.S. citizen. She is here, and so I think the sequence is there that if he chooses to take that route, it would happen down the line."
Upton had been working with Parlak for about 20 years to help the Kurdish immigrant stay in the U.S. Parlak, who owns Cafe Gulistan in Berrien County, has been the target of deportation attempts by Homeland Security due to his former political ties in Turkey decades ago.