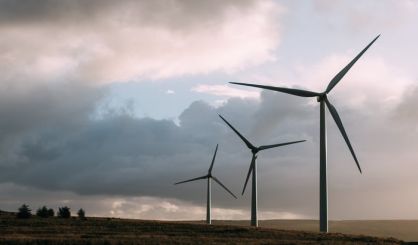 Michigan gets a failing grade for the effectiveness of its Renewable Portfolio Standard in a new report. The group Food and Water Watch examined the R-P-S in states that have established these standards for getting a percentage of their electricity from renewable sources. Michigan's current goal is 15%, which is one of the lowest among the 29 states with standards in place. Patrick Woodall with Food and Water Watch says Michigan still has a long way to go toward using 100%.
"We evaluated state programs on three metrics: The target goal's percentage of renewable power, the inclusion of dirty energy sources, and how quickly states were projected to transition to wind, solar and geothermal energy over the next two decades."
The report criticizes Michigan's renewable energy credit program for allowing polluters to count certain relatively "dirty" sources of power as renewable, like combustion from burning trash, wood-fired power plants, paper mill residue, and burning waste methane from factory farms and landfills. Opponents of raising the Renewable Portfolio Standard say it would cost jobs.