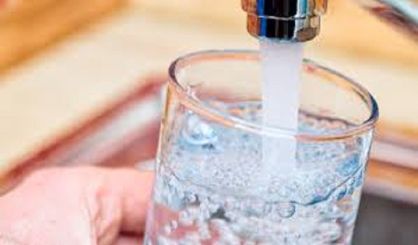 Don't try to boil it or filter it. Health officials in Kalamazoo County are telling residents of the city of Parchment and Cooper Township to not drink the water. Officials are advising residents to immediately stop using tap water for drinking, making baby formula and washing vegetables. Kalamazoo County Health Officer Jim Rutherford says authorities only became aware of the situation on Thursday.
"Health and community services was notified by the DEQ that elevated levels of PFAS were found in the drinking water supply system within the city of Parchment," said Rutherford.
The substances are used in manufacturing and consumer products. Authorities plan to drain the city's pipe system and hook it up to a neighboring city's pipes to get flushed out. No word yet on how long that's expected to take. In the meantime, the city is providing residents with bottled water for drinking.
"We are advising any resident on the city of Parchment's water supply system to immediately stop using their water for drinking, cooking, making baby formula or food, or rinsing fruits and vegetables."