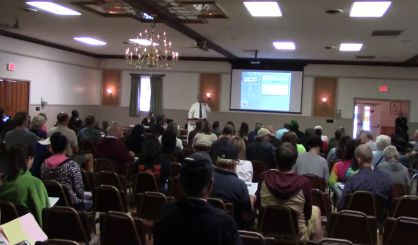 The summer Berrien County Land Auction is Tuesday. Berrien County Treasurer Bret Witkowski tells WSJM News it's a chance for anyone to bid on recently-foreclosed properties. Although the number of available properties is down, Witkowski says the variety is wide.
"We only had to foreclosure on 183, of which 21 are homes and there's a boat dock, I think at Pier 1,000 that I think it going to get attention, and we have 28 properties that are going to be demolished," Witkowski said.
Witkowski tells us bidders at Tuesday's auction will have to put down $500 at the start, which they will get back if they don't win anything. Those who do make winning bids will have that deposit applied to the price. Doors open at 8 a.m. Tuesday at the DANK in Sodus Township. The treasurer's office staff will be there all day taking payments for the sold properties. The next land auction will be in the fall with minimum bids of $50.