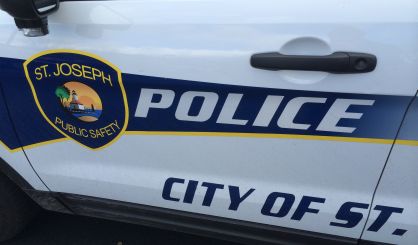 City officials in St. Joseph are remaining tight-lipped about the sudden resignation on Friday of Public Safety Director Brian Uridge after a little less than two years on the job. City Manager John Hodgson wouldn't address rumors that have been floating about the conduct of the former director. He did tell WSJM News there were some other issues, however.
"Over the last few weeks, Brian and I had been discussing some concerns I had principally with communication from the public safety department," Hodgson said. "I just felt that I needed some more information and I don't think I need to go much more into that."
At Monday's meeting, the city commission approved the appointment of Deputy Public Safety Director Steve Neubecker as interim director for the second time in his career and the appointment of Public Works Director Tom MacDonald as assistant city manager. Both positions had been held by Uridge.
Neubecker was the interim director in 2016 following the retirement of Mark Clapp and leading up to the hire of Uridge. He tells us he plans to stay in this role until July 1, 2019, which is his retirement date, but adds he might stay on another year if needed.
"At this time, I'm not considering going for the position of director," Neubecker told us. "I'll stay in the interim position until we can find an appointment."
Hodgson said the city will take its time, as they'll be looking at the structure of the public safety department to determine if one director and two deputy directors, overseeing police and fire individually, are needed.