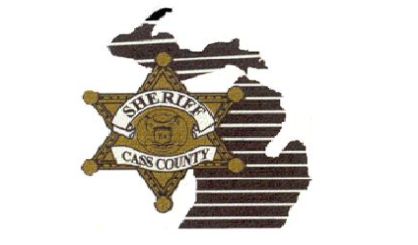 The Dowagiac Police Department is investigating a shooting Sunday that left one man dead. It tells us officers were sent to the Beeson Street Bar for a large fight in progress at approximately 2:30 a.m. While on the way, the officers heard several gunshots coming from the area around Beeson Street.  Officers arrived and found a large crowd of people and what they described as a chaotic scene. The officers found one man who was dead from a gunshot wound.
Police were told the suspect had taken off running northbound from the parking lot behind the bar. Officers began searching the area and found the suspect on West Telegraph Street. After a short chase, that person was taken into custody.
Police later learned there had been a fight inside the bar that spilled out into the parking lot. The suspect then went  to his vehicle and retrieved a rifle and opened fire. The suspect fired several shots, missing his intended target. Instead, the man he shot had been with a group of people who were following the suspect. The victim, a 42-year-old man from Dowagiac, was killed instantly.
Dowagiac police arrested the suspect, a 24-year-old man from Dowagiac. He was taken to the Cass County Jail on a charge of open murder.