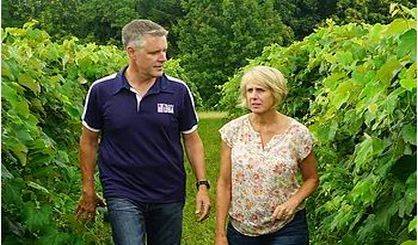 State Representative Kim LaSata has received the endorsement of the man she is running to replace in the Michigan Senate's 21st District. State Senator John Proos tells WSJM News he's backing LaSata because he believes her priorities will be the best. Proos says LaSata voted to roll back the state income tax, for example.
"Tax policy really defines the way that we budget, and when we ensure that the state recognizes the taxpayers themselves are the ones earning that money and providing those tax dollars to the state, the state needs to be careful about how it manages," Proos said.
LaSata has served one term in the state House, but Proos says that should be enough. He tells us term limits mean a candidate has to take opportunities when they arise.
"I think that she's done an excellent job in the Michigan House and is prepared to lead, but like anything else, there is work to be done to continue to learn and grow and the best way to do that is to listen to the constituents that you serve," Proos said.
Proos says LaSata has a 100% voting record with the Michigan Farm Bureau, is endorsed by the Right to Life of Michigan PAC, and is the only state Senate candidate endorsed by the NRA. She's running against state Representative Dave Pagel in the August 7 Republican primary for the state Senate 21st District seat.