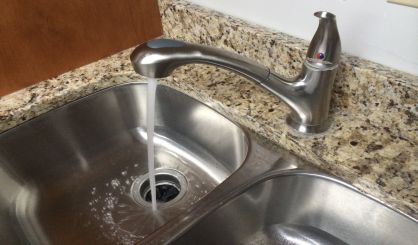 Residents of the city of Parchment and Cooper Township in Kalamazoo County are not being allowed to drink or use the tap water due to the discovery of PFAS contamination in Parchment's water. Lieutenant Governor Brian Calley declared a state of emergency for the county on Sunday, authorizing the coordination of state efforts by the Michigan State Police Emergency Management Homeland Security Division. Calley says they've been testing smaller water systems statewide for the likely carcinogen since it was found in wells in northern Kent County and in Battle Creek.
"We're about halfway through the state, and in this case when the results came back high, people have gone into action very quickly," said Calley.
Parchment's water system was flushed over the weekend using water from the city of Kalamazoo, and bottled water was distributed to the roughly 31-hundred people on the system. State Representative Peter Lucido of Macomb County wants an immediate ban on PFAS, and is worried this could wind up being worse than the lead-contaminated water crisis in Flint.
"The Flint water crisis was contained in a localized area," said Lucido. "This PFAS, this is all over the place."
There's no estimate as to how long it will take to clean up Parchment's water. A town hall meeting will be held Tuesday at a Kalamazoo church.