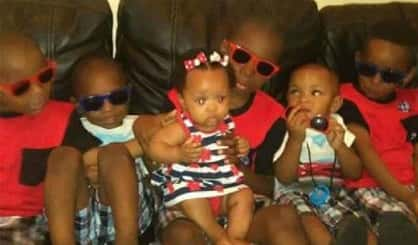 Countryside Academy is mourning the loss of three of its students following Saturday's deadly fire at a motel in Sodus Township. Six people — 26-year-old Kiarre Curtis and five of her children — were killed in the blaze at the Cosmo Extended Living Motel on M-139. Countryside Academy Lead Administrator Sarah Brookshire tells WSJM News Marquise Thompson, Gerome Randolph, and Samuel Curtis were all students remembered fondly by their teachers.
"They were definitely spotlights here at Countryside Academy," Brookshire said. "Their personalities stood out."
4-year-old Savod Curtis was going to enroll into the young fives program soon. Brookshire says teachers remember Marquise for his passion for the outdoors, Gerome for his willingness to help others, and Samuel for his eagerness to learn. Brookshire says Sunday's news was a blow to the entire school.
"As an educator, you always hear these news lines, and you don't want it to happen to anybody but you always take a deep breath before you read and hope it's not your students," Brookshire said. "Not only was it one of ours, it was actually three to four of our kids, and a great family."
Brookshire tells us this tragedy comes just about two years after the family survived another fire.
"When Marquise was in second grade, their house caught on fire," Brookshire said. "We took donations then at the time, mostly clothing for them and household supplies and things like that to help them get back on their feet, but it's a struggle."
Brookshire says she has spoken to the surviving father, Samuel Curtis, and although he hasn't made any decisions about what's next, Countryside Academy is taking monetary donations for him. Anyone who wants to help can drop off a check at Countryside Academy between 8 a.m. and 2 p.m. She also says says counselors from Lori's Place were on hand at Countryside Academy Monday for summer school students who wanted to talk to someone. Brookshire expects more will be done when school returns in September. The school will also memorialize the family in its garden.