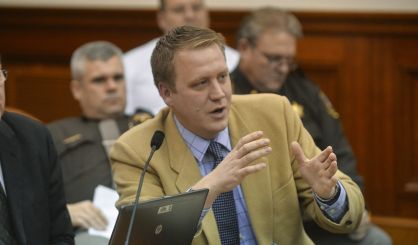 State Senator Tonya Schuitmaker has endorsed Aric Nesbitt in the race for Michigan Senate in the 26th District. Schuitmaker currently occupies that post and is being term-limited out of office. She tells WSJM News Nesbitt, a former state representative and head of the Michigan Lottery, is right for southwest Michigan.
"I think our district is very diverse," Schuitmakaer said. "It's got everything from agriculture to big industry, and I think Aric is going to weigh all of those interests."
Schuitmaker says Nesbitt is a conservative who will limit spending and work to promote economic growth. He's running in the Republican primary in the 26th District against Bob Genetski and Don Wickstra. Meanwhile, Schuitmaker has been touring the entire state while running for attorney general.