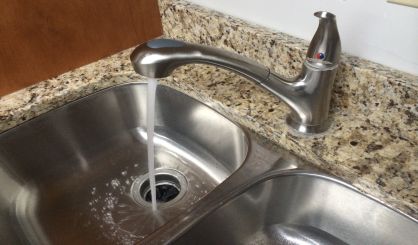 With the state of emergency declared this past weekend in Kalamazoo County for PFAS in the drinking water in the city of Parchment and Cooper Township along with the discovery of the chemicals in northern Kent County, the Battle Creek area, and near Selfridge Air National Guard Base in suburban Detroit, is it a problem here? We put that question to Gillian Conrad of the Berrien County Health Department.
"We have no known sites or sources of PFAS identified in Berrien County, that is subject to change, of course," Conrad says, adding testing by the Department of Environmental Quality is underway throughout the state. The DEQ is roughly halfway done with that work.
Conrad also talked about what PFAS is.
"It's thousands of different chemicals that are man-made and have been used for decades in all sorts of different industries," she said, adding it can get into drinking water systems and wells over time. "That's where our main concern is, is the water that people may be drinking and the health damage that is present and possible."
More information is available online about PFAS at https://www.michigan.gov/pfasresponse/