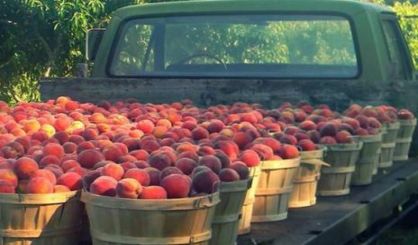 You may be glad that the Coloma Glad-Peach Festival is here. The 51st annual event starts Thursday in downtown Coloma with the opening of the carnival. Festival Secretary Maureen Saltzman tells WSJM News things really get going Friday.
"Friday, the opening ceremony is on the main stage at 6:15 where we count our prince and princess, and then all of the children that went out for the contest in addition to the prince and princess ride on the fire truck for the Glad-Peach Festival Youth Parade," Saltzman said.
The big adult parade will be at 1 p.m. Saturday. Other events this weekend will include a 5K run and walk, a car show, and games. That's not to mention plenty of peaches and peach-based goodies to buy. The fireworks will be at dusk Saturday. You can find the whole Glad Peach Fest schedule at ColomaPeachFest.com.