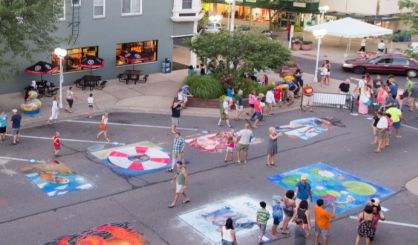 It's time once again for Chalk the Block in downtown St. Joseph. St. Joe Today's Amy Zapal tells WSJM News it starts Friday with chalk art right on the pavement downtown. It's provided by both amateurs and professionals.
"We have artists from all over the country, from all over the world, and then some that are right here from St. Joseph Today that will provide some really, really great pieces that will be done on Broad Street," Zapal said.
Zapal tells us it's amazing what some artists can do with simple chalk, and with pleasant weather expected for the weekend, their creations should at least stick around for a little while. Chalk the Block will wrap up Sunday. If you head downtown to check it out, you can buy tickets to vote for your favorite works.